News
Contact Us
86-10-66413202 / 86-10-66414640
Email: pchunni@ccom.edu.cn
Office of International Students Room 1507, International Students' Apartment Central Conservatory of Music No.43, Baojia Street, Xicheng District, Beiijng, China, 100031
The Austrian President and Chancellor jointly witnessed the signing ceremony of the renewed agreement of cooperation between the University of Music and Performing Arts Vienna and the Central Conservatory of Music
2018-04-13
At the invitation of PRC's President Xi Jinping, Austrian PresidentAlexander Van der Bellen recently paid a state visit to China accompanied by the Chancellor Sebastian Kurz. Their simultaneous visit represents a new approach of Austria to China, highlighting burgeoning bilateral cooperation between the two countries.
On April the 8th, both the President (Alexander van der Bellen) and Chancellor (Sebastian Kurz) attended the signing ceremony of the Sino-Austrian cooperation agreements in the fields of business (industry), culture, education and technology held at the Four Seasons Hotel in Beijing. At the time they jointly witnessed the signing ceremony of the renewed agreement of cooperation byChristian Meyer, vice-principal of the University of Music and Performing Arts Viennaand Yu Feng, dean of the Central Conservatory of Music.
Mentioned agreement reached consensus in areas such as intercollegiate exchange and cooperation, including shared results of academic and scientific researches and exchanges of both students and teaching personnel.
On April the 8th, a total of 30 representatives from industrial and commercial sectors and 7 representatives of cultural, educational and scientific sectors signed cooperation agreements. This represents a concrete example of"JointStatement on the Establishment of Friendly Strategic Partnership between People's Republic of China and Republic of Austria"issued by the two heads of state.
Austria, historically thought of as the kingdom of music, continues to attach great importance to the cooperation and development of Sino-Austrian musical culture and education. University of Music and Performing Arts Vienna, as a world-class institution of higher learning, has carried out numerous exchange activities with CCOM since the first time signing of the agreement in 2005, such as student and professor exchanges, and visits of high-ranking representatives of the University.
Last year, Dean Yu Feng visited University of Music and Performing Arts Vienna where he attended 200th anniversary celebration of their institution and participated in the principals'forum organised by the university where he delivered a keynote speech, which is a further proof of burgeoning cooperation between the two institutions. This intensified bilateral relationship, over the years yielded great results, and now both universities took steps to expand cooperation through singing renewed agreement of cooperation. Both sides are satisfied with the new agreement and look forward to the in-depth development of the relationship between the two universities.
As University of Music and Performing Arts Vienna is respectively the representative of the best Austrian music academies, and Central Conservatory of Music is China's most prominent music academy, signing of the above mentioned agreement is of great significance to the strengthening   bilateral cooperation between the two countries in the fields of education and culture.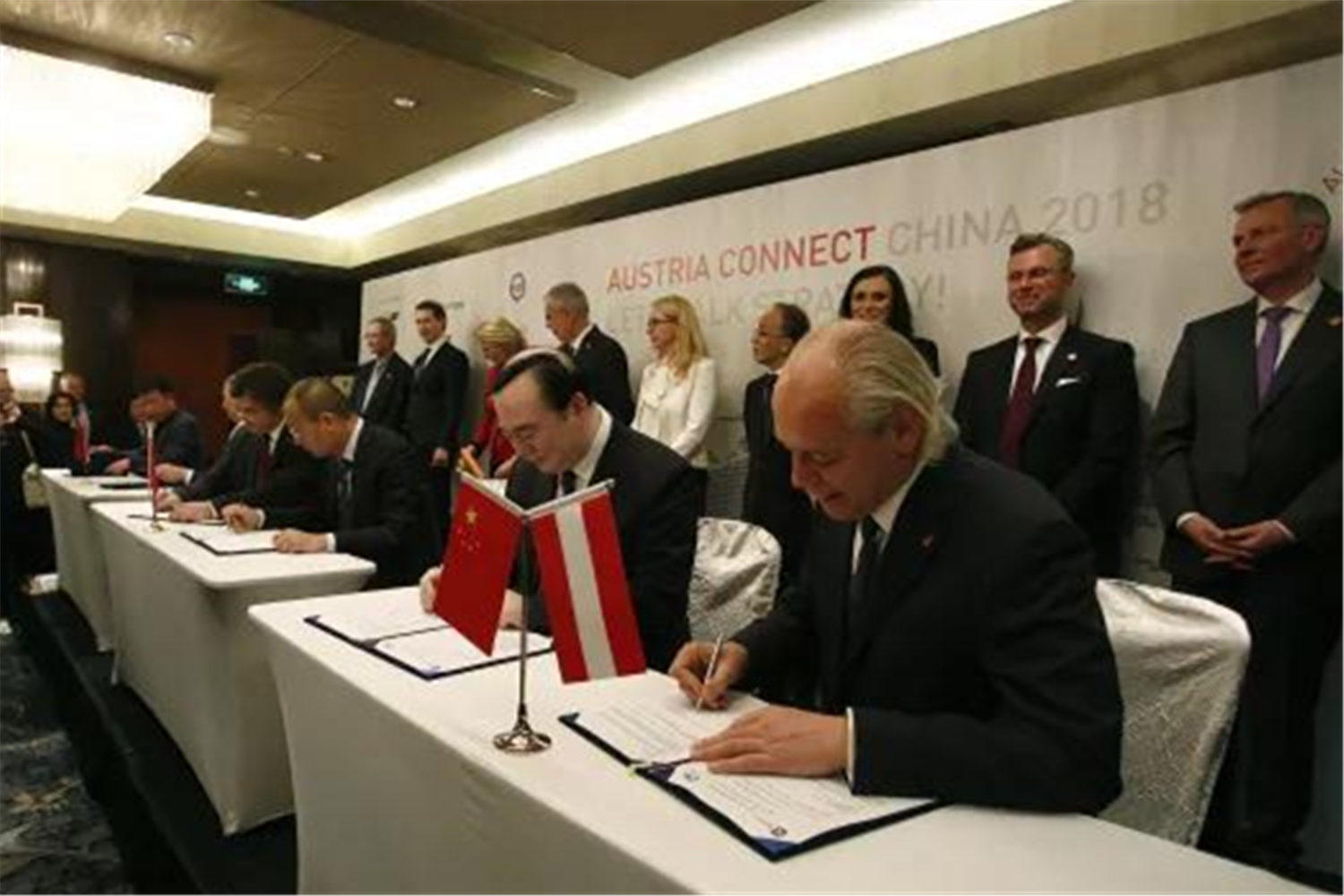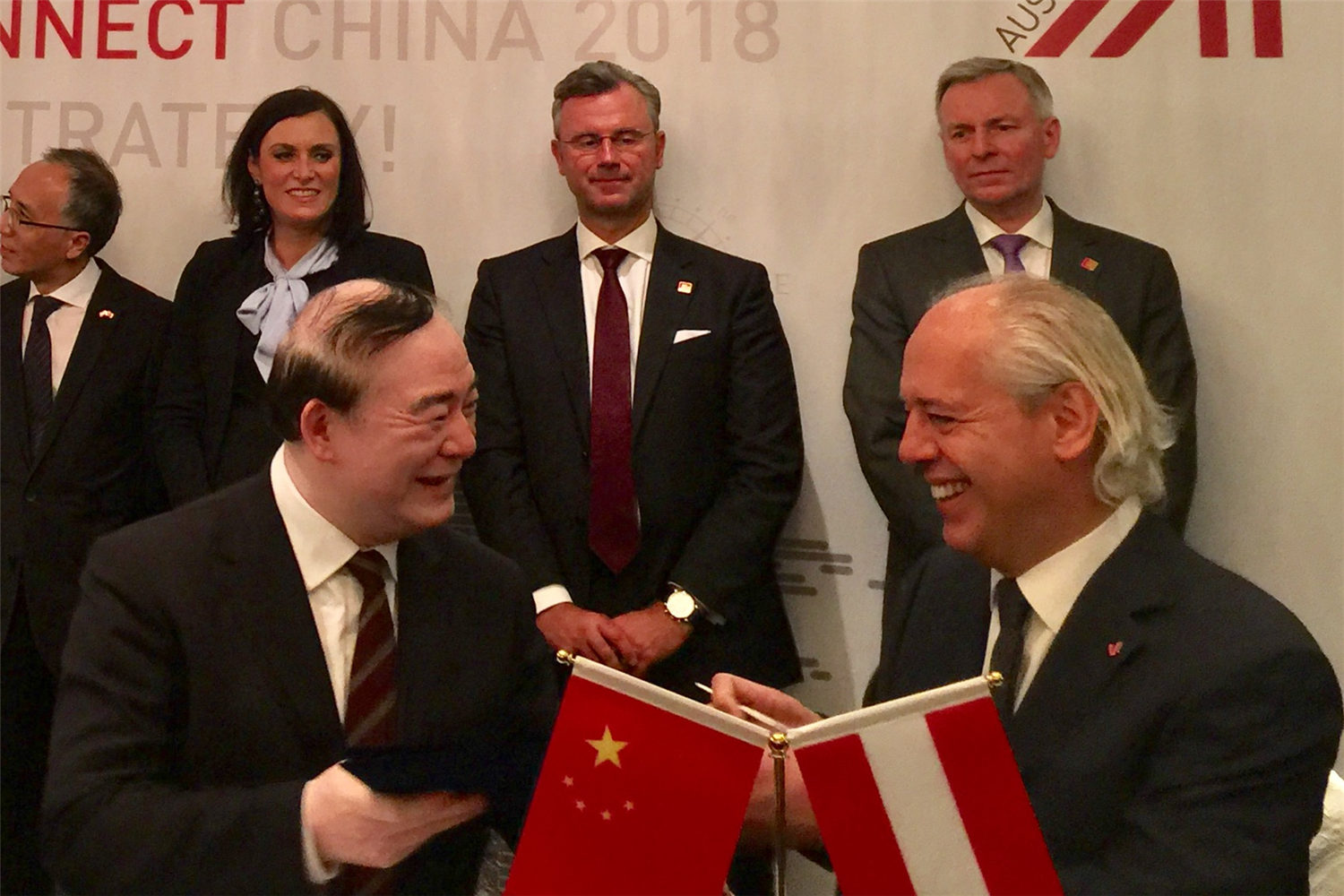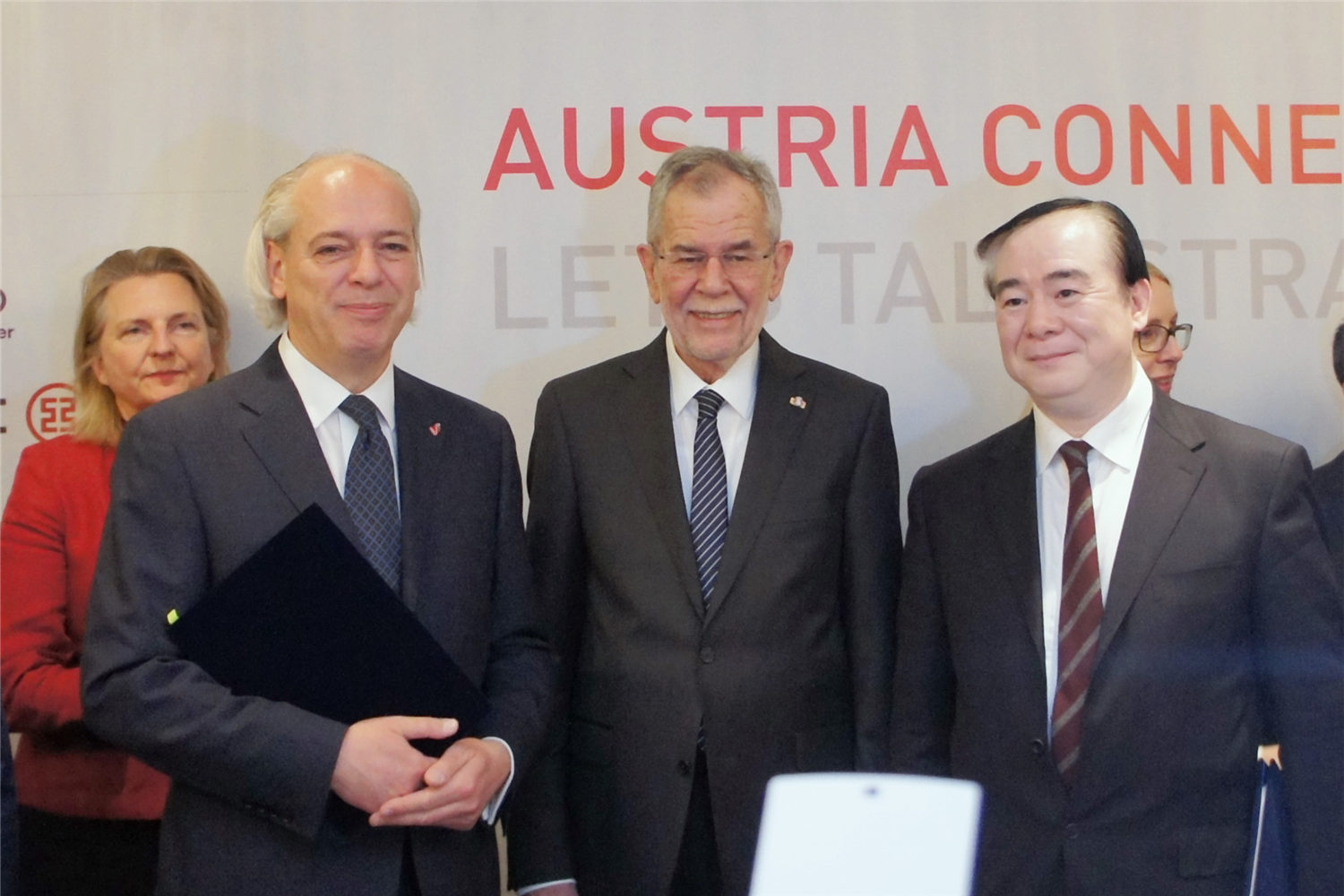 Recommend