News
Contact Us
86-10-66413202 / 86-10-66414640
Email: pchunni@ccom.edu.cn
Office of International Students Room 1507, International Students' Apartment Central Conservatory of Music No.43, Baojia Street, Xicheng District, Beiijng, China, 100031
Students of CCOM Won Prizes in "Laihua Cup" Singing Contest for Beijing Collegiate International Students
2015-11-22
   On November 22nd 2015, Beijing College "In China" Cup Singing Competitionfor International Students, hosted byBeijing Society of International Students Affairs,China Association of Higher Education, opened in Quality Development Center of China Youth University for Political Science. More than 100 international students from 40 various colleges in Beijing, including Peking University, Tsinghua University and Central Conservatory of Music, participated in it. On November 29th, several students stood out from the heated competition. Qiqige from Central Academy of Drama and the group of Lin Junmei and You Aizhen from University of International Business and Economics won the first prize. Yu Saiya from Beijing Language and Culture University and Lin Xinmei fromChina Conservatory of Music won the second prize. The trio of BogojevicJovana, Togzhan and Natallia from CCOM won the third prize and Jacob won the Excellence Award by his play of the Guqin.
   Pan Fangfang, Director of Office of International Cooperation and Exchange, Beijing Education Commission, Zhang Changchun, Director of International Office, Beijing Foreign Affairs Office, Wu Yunxin, President of Beijing Society of International Students Affairs, China Association of Higher Education and other leaders have presented at the competition and cheered up the international students.
   Though from different nations, in different colors and speaking different languages, the participants have a shared Chinese Dream and dream in Chinese language, and their excellent singing and playing have created an extraordinary audio-visual feast for the audience.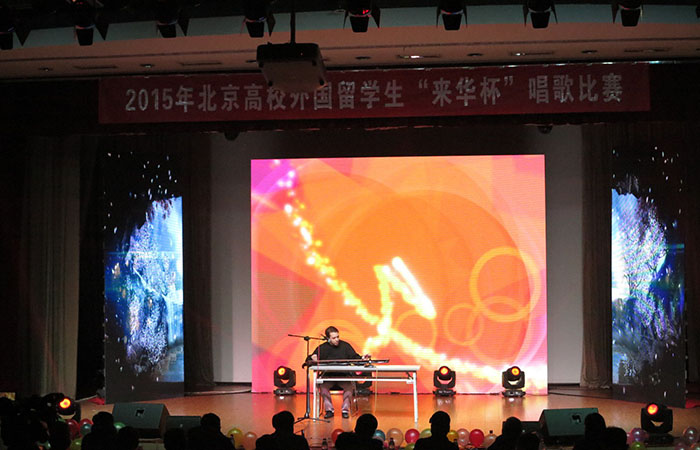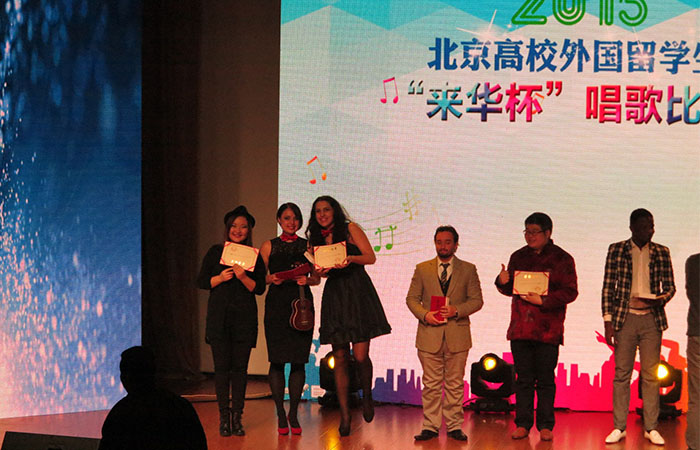 Recommend